The Afronerd Radio "steam engine" is HERE....after starting from the bottom! Check out the latest episode of The Grindhouse airing this Sunday at 6 p. m. eastern on the BTalk 100 platform. Your "Astonishing" AFROnerdist hosts will be covering the following topics: yet another tragic tale of a legendary Black hip hop performer passing in an untimely fashion, Robert "Black Rob" Ross succumbs to kidney disease at 51; hat tip goes to stalwart Afronerd Radio supporter, Marquelon Sigler for his question-"Which Marvel comic would you reboot (Mighty Avengers, The Ultimates, The Crew or The Black Panther & The Crew) and the reason why?
@BlerdsOnline @blerdcity @BlerdMinusFear @AfronerdRadio if u had to pick between the Mighty Avengers team lead by Luke Cage, The Ultimates, The Crew written by Priest, & the last Black Panther and The Crew book...which title would u bring back & why? pic.twitter.com/v1oQhttHm9

— Marquelon Sigler (@marquelonsigler) April 18, 2021
In the wake of Georgia's (and other states as well) voting laws being challenged with credible assertions of voter suppression-major corporations and active movie projects are threatening to take their business elsewhere. Case in point- superstar actor, Will Smith is purporting to stop production of his highly anticipated Emancipation movie (filming in GA), and conversely, director, Ryan Coogler is allegedly not following suit with moving his Black Panther 2 film; is Disney+ working on a Wolverine anthology series? our impressions of the penultimate episode of The Falcon and The Winter Soldier, including comedic actor, Julia Louis-Dreyfuss' inclusion into the MCU (Madame Hydra?); and what about writer, Ed Brubaker's admission during Kevin Smith's podcast that he doesn't receive any residuals for actually creating the Winter Soldier, despite the character's appearance in multi-million (even billion) dollar franchises; Amazing Fantasy returns with a new run; finally....Ezra Miller's Flash film has allegedly commenced filming; Lastly, perhaps the box office success of Godzilla vs. Kong (400M globally) might prove that the theater industry has some life left after all.
Oh and we forgot to talk about Prince's 2010 posthumous release, Welcome 2 America, and the recent 60 minutes coverage of the forthcoming album:
One thing that Dburt is doing (finally) is investing in cryptocurrency, courtesy of Roundlyx. We would implore our followers to investigate, discern and then explore by using our referral code: afro-87A4BF
Call us LIVE at 508-645-0100. AFTER CLICKING ON THE HIGHLIGHTED LINK, GO DIRECTLY TO AFRONERD RADIO!!!
or This link below.....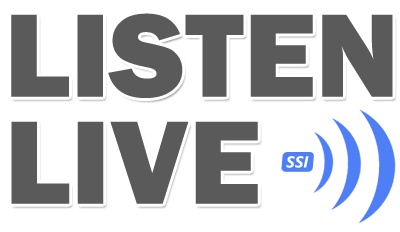 Also, Afronerd Radio's podcast format can be heard via BTalk 100 Pandora, Spotify and, IHeartRadio....more formats to follow!