Wow, are the days moving fast, folks! Let's rectify that, and slow things down a bit, by checking out the latest edition of Afronerd Radio's Grindhouse broadcast-airing every Sunday at 6 p.m. eastern on BTalk 100. Join your ethereal (like Marvel's Vision) AFROnerdist hosts, Dburt and the "Uncanny" Daryll B., as they discuss the following topics: just when we thought we were going to get one Black Superman story, it turns out that courtesy of actor, Michael B. Jordan, we might be getting two Afro-Kryptonian projects in the next few years. It was recently announced that Jordan will be bringing Val Zod to life in a presently untitled HBO-Max vehicle; and if a Black Supes wasn't enough, what will audiences think about a Blacktino Batgirl? It was just announced that actor, Leslie Grace (In the Heights) was tapped to portray the "Bat-Family" member in a new WB film; San Diego's Comic-Con or SDCC21 is off to the races albeit virtually for the second time in a row due to the current uncertainty of global COVID-19 pandemic; We'll try to decode the stories and revelations coming out of the event this year; And then there are the recent slavery-themed wedding pictures that have enraged many on the internet.......
All that we can ask is who and why? We will try to use our best Holmesian skills of deduction to figure this hot mess out; the highly-anticipated Netflix Masters of the Universe: Revelation reboot by filmmaker, Kevin Smith debuted this weekend and we have our thoughts; Oscar-winning director, Guillermo Del Toro's TrollHunters Netflix franchise is wrapping with this weekend's release; coming out of SDCC21, we see that the Blade Runner: Black Lotus trailer just hit the cyberwebs:
There's an interesting but not surprising story coming out about the WB's early attempts to put together a Static Shock project together except the canonically Black character might have been portrayed by the very White 90s Home Improvement actor, Jonathan Taylor Thomas-you can't make this stuff up, people:
Jordan Peele is back (but he never really left) with
another horror film entitled, Nope
and, all that we have as a teaser is this poster.....hmmm:
And lastly, who is Mr. M and, is he Marvel's version of DC's Dr. Manhattan? Let's discuss.
One thing that Dburt is doing (finally) is investing in cryptocurrency, courtesy of Roundlyx. We would implore our followers to investigate, discern and then explore by using our referral code: afro-87A4BF
Call us LIVE at 508-645-0100. AFTER CLICKING ON THE HIGHLIGHTED LINK, GO DIRECTLY TO AFRONERD RADIO!!!
or This link below.....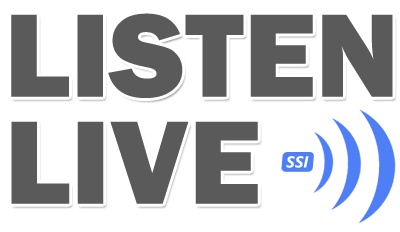 Also, Afronerd Radio's podcast format can be heard via BTalk 100 Pandora, Spotify and, IHeartRadio....more formats to follow!