Afronerd Radio can now be heard LIVE courtesy of Apple Music/Itunes
Click link to 7.28.21 Afronerd Radio broadcast
So due to time constraints (when is that ever NOT the case), let's just get to the topics at hand. Listen to a new episode of Afronerd Radio's Mid-Week in Review airing this Wednesday at 8 p.m. eastern on BTalk 100. The topics du jour are: in line with Dburt's personal musings-just what objectively happened with the concept of the "cool aesthetic" as a component of (Black) pop culture, entertainment, and sports? How would you define cool? When, where, and why was cool displayed and where did it go?; and dovetailing off of "missing" cool, where is the Black performing Soul and R & B music tradition? Or has it been transferred to artists like Sam Smith, Adele, and Justin Timberlake?; Batman: The Long Halloween Part Two was recently released digitally and we give you our thoughts; even more news by filmmaker, James Gunn (Guardians of the Galaxy franchise, Suicide Squad) concerning his probing of Marvel and DC corporates about a superhero IP crossover vehicle (hint: the big two didn't say "no"); director Zack Snyder's (Justice League, Army of the Dead) phoenix continues to rise with another Netflix project, Army of Thieves. Here's the trailer and it seems like it's in a connected universe with his Army of the Dead:
And as expected, CGI giant, Lucasfilm Ltd, after a rather lackluster display of tech resulting in a poor visual presentation of a "young" Mark Hamill in last season's Mandalorian, has hired a "deepfake" Youtuber whose videos are of better "uncanny valley" quality than the famed production company's recent work products...hence:
Recent reports are asserting that the set of the current Black Panther sequel, Wakanda Forever has scenes depicting a memorial for the late Chadwick Boseman's character, T'challa which lends further credence that Disney/Marvel is killing off the character; movie star, Will Smith may be gunning for an Oscar based on his new trailer, King Richard, in which he portrays Richard Williams, the father of tennis legends, Venus and Serena Williams:
The Milestone Media reboot continues with the release of Icon and Rocket #1 and lastly, again, if time permits, we give our thoughts about Olympian Simone Biles withdrawal from the current Olympic games due to mental health concerns.
One thing that Dburt is doing (finally) is investing in cryptocurrency, courtesy of Roundlyx. We would implore our followers to investigate, discern and then explore by using our referral code: afro-87A4BF
Call us LIVE at 508-645-0100. AFTER CLICKING ON THE HIGHLIGHTED LINK, GO DIRECTLY TO AFRONERD RADIO!!!
or This link below.....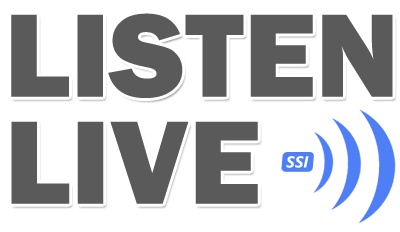 Also, Afronerd Radio's podcast format can be heard via BTalk 100 Pandora, Spotify and, IHeartRadio....more formats to follow!