Afronerd Radio can now be heard LIVE courtesy of Apple Music/Itunes
Click link to 8.1.21 Afronerd Radio broadcast
Occasionally the Afronerd team must channel the infamous Nike corporate tagline, "Just Do It!" Welcome to another fiery and funky, fact-finding mission known as The Grindhouse show, broadcasting every Sunday at 6 p.m. eastern, courtesy of the BTalk 100 cyber radio platform. Join your "blerdic" neighborhood heroic hosts as they wax about the following topics: popular SNL cast member/writer/comedian, Michael Che, found himself in a bit of social media "hot water" after proposing to craft some jokes centering around Olympic gymnast, Simone Biles; the fallout from Marvel/Disney's Black Widow continues with actor, Scarlett Johansson filing suit against the media giant for her films simultaneous release on Disney+ (Premier Access) and therefore closing off potential "back-end" profits and revenue. Johansson's contemporaries may follow her lead by seeking legal recourse for films that are not exclusively released in theaters; we never did get around to discussing last week's DC Animated release of Batman: The Long Halloween Part Two; it looks like writer, Neil Gaiman's universe (American Gods) will continue to expand with the recent announcement that Delroy Lindo (The Good Fight, Da 5 Bloods) will be portraying "Mr. Nancy" in the forthcoming Anansi Boys project; addressing some issues left on the kitchen table per Wednesday's Mid Week in Review broadcast;
And now Tinseltown is following the lead of some cities/states that have chosen to remove memorials and/or statues that honor problematic (ahem...racist) individuals.....this time, Birth Of A Nation filmmaker, D.W. Griffith gets his Confederate "spotlight"; hopefully this isn't an example of the Hollywood hype machine at work, BUT Comic Book Resources is reporting that Dwayne "the Rock" Johnson's upcoming Black Adam film will be utilizing groundbreaking technology never before used/seen in the superhero movie genre before; Dburt asks how does alleged African intellectual inferiority manifest if American college students are paying Kenyan contractors to do their schoolwork?; And lastly, notable comedic actress, Amanda Seales raises eyebrows on her Instagram page for asking why Will Smith is doing a film (King Richard) about Richard Williams as opposed to highlighting his daughters, tennis greats, Venus and Serena Williams. Again, folks, it is imperative that Black Men's media continues to expand and expound.....
One thing that Dburt is doing (finally) is investing in cryptocurrency, courtesy of Roundlyx. We would implore our followers to investigate, discern and then explore by using our referral code: afro-87A4BF
Call us LIVE at 508-645-0100. AFTER CLICKING ON THE HIGHLIGHTED LINK, GO DIRECTLY TO AFRONERD RADIO!!!
or This link below.....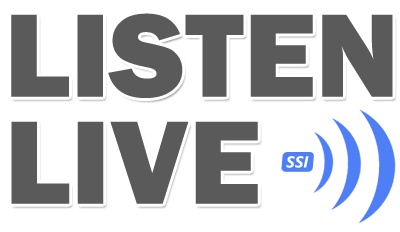 Also, Afronerd Radio's podcast format can be heard via BTalk 100 Pandora, Spotify and, IHeartRadio....more formats to follow!