Afronerd Radio can now be heard LIVE courtesy of Apple Music/Itunes
Guten Tag, people! Check out our new installment of Afronerd Radio's Grindhouse-airing every Sunday at 6 p.m. eastern on the mighty BTalk 100 internet broadcasting platform. Join your favored AFROnerdist hosts as they use their blerd analytical skills to decipher this week's topical mysteries: legendary basketball player, author and noted Holmesian, Kareem Abdul-Jabbar, wrote a recent Hollywood Reporter piece highlighting the importance of choosing the right host for extremely popular and culturally significant game show, Jeopardy!; while many people are debating the use of Dr. Martin Luther King, Jr.'s image (and his historical "I Have A Dream" speech) for the wildly popular online video game, Fortnite, the Afronerd team, too, will come to their own conclusions;
The oft delayed and highly anticipated Candyman reboot (directed by Nia DaCosta) premiered this weekend and it appears that the film is off to a great post pandemic start with a projected box office gross of $20.7 million; is there more to the new Marvel Midnight Suns VG trailer than meets the eye? Perhaps a precursor to a Midnight Sons live-action project? We will ponder the situation, of course:
I believe we briefly discussed the idea of the proposed race-bended Wonder Years reboot but now that a trailer has dropped many are likening it to Everybody Hates Chris.....hmmm
Marvel is proposing a Werewolf by Night Disney+ series for Halloween 2022 but not based on the Jack Russell version but opting for the Native American, Jake Gomez iteration of the character; the longstanding manga series, One Piece will purportedly have a crossover with DC's Aquaman; Lastly, yet another true story that is ripe for a movie/streaming adaptation, Dburt tripped over the fascinating early 20th century circus abduction tale of the Muse brothers. Let us discuss.....
One thing that Dburt is doing (finally) is investing in cryptocurrency, courtesy of Roundlyx. We would implore our followers to investigate, discern and then explore by using our referral code: afro-87A4BF
Call us LIVE at 508-645-0100. AFTER CLICKING ON THE HIGHLIGHTED LINK, GO DIRECTLY TO AFRONERD RADIO!!!
or This link below.....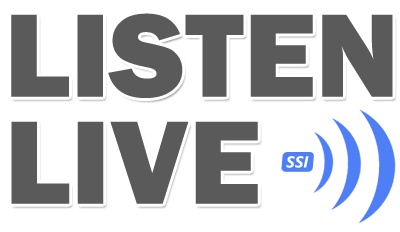 Also, Afronerd Radio's podcast format can be heard via BTalk 100 Pandora, Spotify and, IHeartRadio....more formats to follow!