Afronerd Radio can now be heard LIVE courtesy of Apple Music/Itunes
Click link to 8.18.21 Afronerd Radio broadcast
Let's jump right into the metaphysical "pool" shall we? Welcome to the latest episode of Afronerd Radio's Mid Week in Review broadcast-airing every Wednesday at 8 p.m. eastern on BTalk 100. Your cosmic-irradiated AFROnerdist hosts will be shedding light on the following (mid) weekly issues: we give our impressions of two rather high profile and very public breakdowns: First, concerning popular singer/entertainer, Melissa Viviane "Lizzo" Jefferson and her expletive-laced rant about fatphobic and racist detractors; And "batting second" is famed tennis star, Naomi Osaka, who became emotional while answering queries at a press conference for the first time in approximately three months; more details are coming out about the forthcoming Marvel film, Shang Chi and the Legend of the Ten Rings-early screenings are ranking the movie favorably but allegedly Chinese audiences are not warming up to the Asian-American leads; and then there's the continuing controversy with comedic actress, Nora "Awkwafina" Lum purportedly possessing a "blaccent"; the next DC Animated film will focus on Seline Kyle, entitled Catwoman: Hunted (will DC/Warner ever make an animated flick that's not Bat-family connected?); so Captain America 4 will star Falcon and the Winter Soldier's Anthony Mackie after all, huh?; Giving our thoughts about the latest episode of Disney+'s What If...? this time positioning T'Challa (voiced by the late Chadwick Boseman) as "Star-Lord" in a Guardians of the Galaxy remix;
We never did give you our thoughts about the third season of HBO Max's Titans which is airing in full swing; as suspected, NYU researchers are positing that conversation may stave off dementia (we're saving lives here at the machine, people!); does the return of Marvel's classic Amazing Fantasy comic book series also spell the "return" of racist tropes? Lastly, New York Comic-Con 2021 is returning but not without vaccine confirmation and mask mandates.
One thing that Dburt is doing (finally) is investing in cryptocurrency, courtesy of Roundlyx. We would implore our followers to investigate, discern and then explore by using our referral code: afro-87A4BF
Call us LIVE at 508-645-0100. AFTER CLICKING ON THE HIGHLIGHTED LINK, GO DIRECTLY TO AFRONERD RADIO!!!
or This link below.....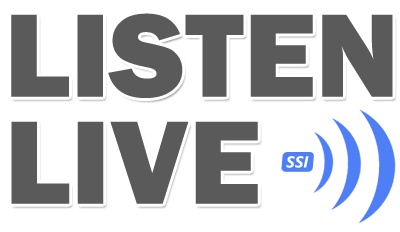 Also, Afronerd Radio's podcast format can be heard via BTalk 100 Pandora, Spotify and, IHeartRadio....more formats to follow!