Afronerd Radio can now be heard LIVE courtesy of Apple Music/Itunes
First, we started on Sunday's Grindhouse and now we're here, better known as Afronerd Radio's Mid Week in Review-airing every Wednesday at 8 p.m. eastern on BTalk 100. Join your favorite AFROnerdist hosts as they conduct their "Journey into Mystery" colloquium by engaging in the following (mid) weekly topics: the highly (we believe) anticipated trailer to Sony's Venom sequel, Venom: Let There Be Carnage just hit the cyberwebs and we have our thoughts: a topic we failed to address on the aforementioned past Grindhouse show must be discussed this go around. Dburt asks how does alleged African intellectual inferiority manifest if American college students are paying Kenyan contractors to do their schoolwork?; another topic we left on the virtual dining room table deals with alleged confirmation that the Black Panther sequel, Wakanda Forever is filming a memorial scene for the death of the titular character since the late Chadwick Boseman passed from colon cancer last year; and in more Panther news, actress, Mabel Cadena (Ingobernable) might have been tapped to portray the Sub-Mariner's equally aquatic powered cousin, Namora;
Just when Marvel fans thought that it was special enough that they would be getting an animated interpretation of the longstanding 1970s What If? comic series, there's talk that there might be live-action shows/movies at play; popular rapper, DaBaby, after doubling down twice concerning remarks he made that many believed to be hateful toward the LGBTQ community, has apologized and some folks were equally as uncomfortable with that; One of Dburt's favorite books, Our Kind of People, written by the late Lawrence Otis Graham has been adapted for a TV series and here's the trailer:
With more Star Wars (and now Lord Of The Rings at Amazon) IPs heading toward streaming platforms and with big budgets, what does that spell for the future of these properties on the silver screen?; more on screenwriter/graphic novelist, John Ridley's tour de force via his The Other History of the DC Universe series. Now it's Black Lightning's daughter, Thunder, who gets her closeup; Lastly, if time permits, what is the lesson that men should be learning from yet another powerful man (Governor Andrew Cuomo) apparently falling from grace due to sexual misconduct allegations?
One thing that Dburt is doing (finally) is investing in cryptocurrency, courtesy of Roundlyx. We would implore our followers to investigate, discern and then explore by using our referral code: afro-87A4BF
Call us LIVE at 508-645-0100. AFTER CLICKING ON THE HIGHLIGHTED LINK, GO DIRECTLY TO AFRONERD RADIO!!!
or This link below.....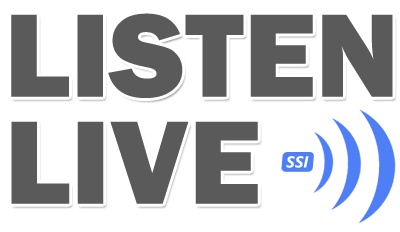 Also, Afronerd Radio's podcast format can be heard via BTalk 100 Pandora, Spotify and, IHeartRadio....more formats to follow!