Afronerd Radio can now be heard LIVE courtesy of Apple Music/Itunes
Click link to 8.8.21 Afronerd Radio broadcast
Time to make the donuts! Welcome to another fact-finding mission also known as Afronerd Radio's Grindhouse-airing every Sunday at 6 p.m. eastern on the BTalk 100 internet broadcasting platform. Join your ever consistent AFROnerdist hosts as they unpack their impressions concerning this week's topics: well, it finally arrived-James Gunn's similarly named reboot, The Suicide Squad (the preceding version simply dubbed Suicide Squad in '16) and it appears to be garnering a fair share of "thumbs up" reviews despite an unimpressive post pandemic box office-we have our thoughts; not only are blerds getting a new Blacula film but there's also a comic in the works; new music has hit the cyberwebs! our fellow Queensman, Nasir "Nas" Jones is back with a new album (can we still use that term?) entitled King's Disease 2 and then there's the HRB (His Royal Badness), Prince, with another LP (again, is this term still in use?) Welcome 2 America; the late Civil Rights icon, John Lewis is still enlightening folks with his March sequel, Run;
Dburt has been waiting years for this Brian K. Vaughan graphic novel to cinematic translation and it's purportedly debuting sometime in September. Check out the highly anticipated Y: the Last Man trailer:
Gospel legend, Shirley Caesar is selling her lovely Raleigh, NC manse for 1.5M and that within itself wouldn't be newsworthy except the "crib" does have a pretty swanky Star Wars themed home theater!
Gospel legend Shirley Caesar's house listing went viral for its movie theater full of Star Wars and Star Trek memorabilia. https://t.co/iiaJsFIdk0 pic.twitter.com/7sGLehOazs

— CNN (@CNN) August 5, 2021
Lastly, as fans of anime, one has to ask: "Where is Black anime?" or "What is Black anime?" Let's a do a deep dive into Black characterization in the medium and what can be done to highlight and create Black themed/owned anime and animation, in general.
One thing that Dburt is doing (finally) is investing in cryptocurrency, courtesy of Roundlyx. We would implore our followers to investigate, discern and then explore by using our referral code: afro-87A4BF
Call us LIVE at 508-645-0100. AFTER CLICKING ON THE HIGHLIGHTED LINK, GO DIRECTLY TO AFRONERD RADIO!!!
or This link below.....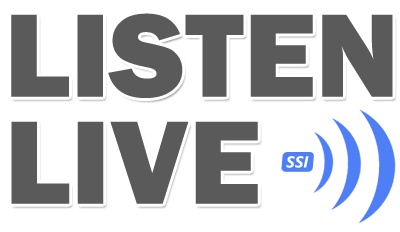 Also, Afronerd Radio's podcast format can be heard via BTalk 100 Pandora, Spotify and, IHeartRadio....more formats to follow!