Afronerd Radio can now be heard LIVE courtesy of Apple Music/Itunes
As is our custom, the Afronerd Radio "steam engine" has a chock full of subject matter to unpack for this week's internet radio entry! Listen to the latest musings from your loyal AFROnerdist hosts for this week's Mid Week in Review-airing every Wednesday at 8 p.m. eastern on BTalk 100. The topics to be bandied about are: the recent announcement that Disney+ is working on a sequel to the 1991 cult classic superhero/comic book film, The Rocketeer, produced and starring noted actor, David Oyelowo (Selma, A Wrinkle in Time); anti-black racism being a global phenomenon is nothing new but it still stings nevertheless-a Russian restaurant chain apologized and removed an ad featuring a black man surrounded by a bevy of European models well.....because it offended a far-right group for some reason;
Our impressions of the fourth episode of Disney+'s What If? series and if there are any clues or implications to be seen in a live-action Marvel iteration; we haven't spoken about the recent CinemaCon event (and we will) but word has that legendary actor/director, Sylvester Stallone still "has it" based on his The Samaritan superhero trailer which was shown at the convention to rave reviews; Dburt weighs in on S2 of Paramount Plus' Evil series starring Mike Colter (Luke Cage); the FanDome Warner Media event returns this year with an all-star lineup; the long-delayed James Bond trailer for No Time To Die just hit the cyberwebs:
Popular comedic actor and well-renowned geek, Patton Oswalt has recently been campaigning of sorts via social media for Marvel to consider crafting a Daughters of the Dragon series based on their Misty Knight and Colleen Wing characters last seen in the Marvel Netflix universe; And lastly, per time constraints, perhaps we can discuss football great, Cam Newton, and his COVID-19 ouster from the NE Patriots.
One thing that Dburt is doing (finally) is investing in cryptocurrency, courtesy of Roundlyx. We would implore our followers to investigate, discern and then explore by using our referral code: afro-87A4BF
Call us LIVE at 508-645-0100. AFTER CLICKING ON THE HIGHLIGHTED LINK, GO DIRECTLY TO AFRONERD RADIO!!!
or This link below.....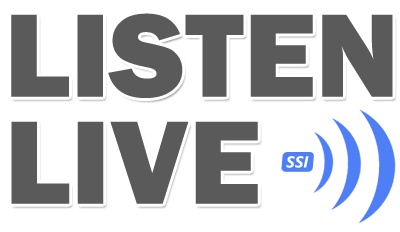 Also, Afronerd Radio's podcast format can be heard via BTalk 100 Pandora, Spotify and, IHeartRadio....more formats to follow!