Afronerd Radio can now be heard LIVE courtesy of Apple Music/Itunes
*Click link to 9.5.21 Afronerd Radio broadcast
We hope that you are enjoying your Labor Day weekend, folks! Perhaps to further enjoy your respite, check out the latest episode of Afronerd Radio's Grindhouse broadcast airing every Sunday at 6 p.m. eastern on BTalk 100. The issues to be discussed this time are listed as follows: the crew discuss their trials respective experiences as New Yorkers dealing with the torrential onslaught of Hurricane Ida
Dburt actually went to a movie theater for the first time in over a year and it was Marvel's Shang-Chi and the Legend of the Ten Rings that pulled him! We will provide you with our impressions of the film which is projected to make 75-85 million at the box office this 3-day holiday weekend; A Gamesradar.com piece posits that the vaunted DC vs. Marvel rivalry is officially over (OK....we didn't get that memo, but let's see); popular podcaster/comedian, Joe Rogan recently disclosed that he contracted COVID-19 but was able to combat the virus with some fairly questionable drugs (as opposed to getting vaccinated); And what about that Christopher Lloyd (Back to the Future franchise, Taxi) Rick and Morty Adult Swim promo?....Great Scott!
And then there's the upcoming Injustice VG to animated movie...hmm:
actor, Jaleel White's interview on the People's Party with Talib Kweli provides some interesting insight
into the early development of his iconic Steve Urkel character (and indirectly providing nascent blerd imagery):
And then there's this:
Tonight, an all Black male crew broadcasted the 10 p.m. newscast on NBC 33.

Everyone from the anchor, reporter, sports, weather & production are black males.

We work so hard, do amazing jobs & this moment is so humbling to us.

This is Black Excellence! #BlackBoyJoy pic.twitter.com/3GtvyOdbv6

— Jonah Gilmore (@JonahMGilmore) September 4, 2021
And lastly, our thoughts about Facebook's apology for their A.I. labeling a video about Black men as "primates." SO are we to assume that racial animus will be "baked in" to the algorithm?
One thing that Dburt is doing (finally) is investing in cryptocurrency, courtesy of Roundlyx. We would implore our followers to investigate, discern and then explore by using our referral code: afro-87A4BF
Call us LIVE at 508-645-0100. AFTER CLICKING ON THE HIGHLIGHTED LINK, GO DIRECTLY TO AFRONERD RADIO!!!
or This link below.....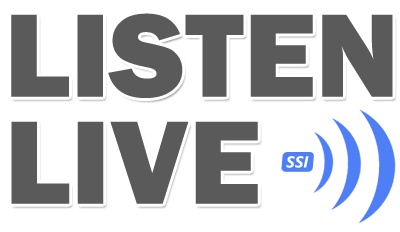 Also, Afronerd Radio's podcast format can be heard via BTalk 100 Pandora, Spotify and, IHeartRadio....more formats to follow!