Afronerd Radio can now be heard LIVE courtesy of Apple Music/Itunes
*Click link to 9.15.21 Afronerd Radio broadcast
Let's just jump right into this, shall we? It's the infamous Mid Week in Review broadcast from the makers of the Afronerd Radio "steam engine," airing live and direct, every Wednesday at 8 p.m. eastern on BTalk 100. Join your AFROnerdist hosts as they analyze this (mid) week's topics as follows: the long-awaited graphic novel to Hulu TV series translation of Brian K. Vaughan's Y: The Last Man premiered this week (three episodes thus far) and we share our thoughts; we finally caught a glimpse of Disney's Hawkeye series courtesy of a new trailer that smacked the internets:
We never did discuss the upcoming "swinging 60s" Black spy-themed video game, Deathloop but it must be highlighted for its premise alone; yet another Disney+ series, What....If? chugs along with episode 6-check for our impressions; basketball phenom, Russell Westbrook, causes a stir by wearing a dress for New York's Fashion Week, and as expected, he as fervent supporters and detractors. Case in point, Mr. Kwame Brown submits his "Mama's cookin' " for your listening pleasure:
If there was ever an example of a legendary Boondocks episode mirroring reality, Westbrook's (and other recent examples) recent excursion fits the bill:
So now HBO Max is considering another Batman rogues gallery member to render a proverbial closeup? Listen to our musings pertaining to a
proposed Penguin TV series
; the extremely popular
Luther UK series starring Idris Elba, purportedly will get the Netflix film treatment
; and lastly,
will the recent signing of Marvel and DC talent for the new journalist/writer platform, Substack, change the game for graphic novelists?
And why aren't we hearing POC writing talent being offered 6-figure deals? Or
any
deals?
One thing that Dburt is doing (finally) is investing in cryptocurrency, courtesy of Roundlyx. We would implore our followers to investigate, discern and then explore by using our referral code: afro-87A4BF
Call us LIVE at 508-645-0100. AFTER CLICKING ON THE HIGHLIGHTED LINK, GO DIRECTLY TO AFRONERD RADIO!!!
or This link below.....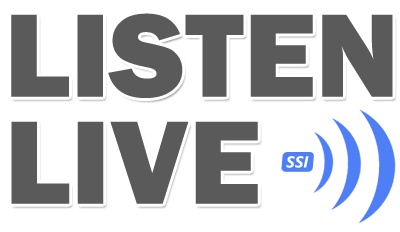 Also, Afronerd Radio's podcast format can be heard via BTalk 100 Pandora, Spotify and, IHeartRadio....more formats to follow!