Afronerd Radio can now be heard LIVE courtesy of Apple Music/Itunes
*
Click link to 9.19.21 Afronerd Radio broadcast
Let's get ready to rumble, folks! Or perhaps a better quip would be from one of my heroes, Bruce Lee-"Empty your mind, be formless, shapeless, like water." In the case of our Afronerd Radio "steam engine," allow yourself to just absorb the information. Welcome to another edition of our Grindhouse broadcast-airing every Sunday at 6 p.m. eastern on BTalk 100. Join your stalwart AFROnerdist hosts as they wax about the following topics: noted scholar and Black masculinist, Dr. T. Hasan Johnson (Associate Professor of Africana Studies, CSU), stops by for another undoubtedly stellar visit to discuss his expanding Black masculinist universe-i.e. his new Institute for Black Male Studies channel. And of course, we will pick his brain on how blerd and Black pop culture plays a role in the perception of the Black diaspora; legendary actor, LeVar Burton, apparently has lost interest in the Jeopardy gig (we're not sure his fans have gotten that email) but the loss of the job might have garnered him greater opportunities, including his own "Jeopardy" game show; our thoughts about two new Marvel comics further worldbuilding Black Panther's canon, The Last Annihilation: Wakanda (released last Wednesday) and the forthcoming Black Panther: Legends;
Dburt has some thoughts about a recent uninformed exchange on the conservative Daily Wire Backstage podcast, asserting that former President Barack Obama somehow erased "white male teenage angst," and therefore, removed the fuel for Rock 'n' Roll music...ok..riiiight: Listen at the 1hr, 22-minute mark:
And if time constraints permit, we will address the growing interest in the Substack online publishing platform and how it is pulling away popular graphic novelists from DC and Marvel with the promise of better financial opportunities and IP ownership; Oh and the casting for the Fresh Prince dramatic retelling/reboot has started,,,,
One thing that Dburt is doing (finally) is investing in cryptocurrency, courtesy of Roundlyx. We would implore our followers to investigate, discern and then explore by using our referral code: afro-87A4BF
Call us LIVE at 508-645-0100. AFTER CLICKING ON THE HIGHLIGHTED LINK, GO DIRECTLY TO AFRONERD RADIO!!!
or This link below.....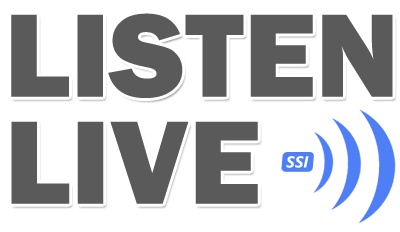 Also, Afronerd Radio's podcast format can be heard via BTalk 100 Pandora, Spotify and, IHeartRadio....more formats to follow!