Afronerd Radio can now be heard LIVE courtesy of Apple Music/Itunes
*Click link to 09.29.21 Afronerd Radio broadcast
It's time for some action! Welcome to the latest installment of Afronerd Radio's Mid Week in Review show, broadcasting this Wednesday at 8 p.m. eastern on BTalk 100. Your "diabolical" AFROnerdist hosts will be addressing the following (mid) weekly issues: apparently as a preemptive measure, Marvel/Disney is suing the heirs of some of your favorite comic creators to maintain the rights to certain Avengers characters coming up on copyright termination; and speaking of Disney....plus, that is-we give our impressions of the eighth episode of the streaming service's wildly popular What...If? series; as the oft-preempted Marvel film, Venom sequel gets closer to its release date (Oct. 1, 2021), theories are popping up that the story may focus on a "love affair" between the Eddie Brock character and his Alien parasite/symbiote.....ok..let's talk about it;
Dburt, admittedly, will revisit an iconic movie scene that he deems as cool, even if the character is an antagonist or straightforward villain. Case in point, legendary actor, Denzel Washington's controversial (and Oscar Award-winning) portrayal of a corrupt undercover detective. But the question remains, can Black villains be explored without fear of stereotyping:
J. Michael Straczynski's Babylon 5 sci-fi series returns (to the CW network) this time but is it a sequel or a reboot? Is the Netflix Squid Game the most violent series to hit the streaming platform?; How did Dburt (per usual) miss the original Cowboy Bebop anime series? And how faithful can the Netflix live-action translation be to the original?
And lastly, if time permits, perhaps we will address the inane-notable actor, Will Smith's GQ magazine interview in which he discloses what many had already deduced years ago....he's purportedly in an open marriage and the dustup between Whoopi Goldberg and Bill Maher concerning the Black National Anthem being played before NFL games. Maher doubles down on his belief that America should not revert to racial separatism.
One thing that Dburt is doing (finally) is investing in cryptocurrency, courtesy of Roundlyx. We would implore our followers to investigate, discern and then explore by using our referral code: afro-87A4BF
Call us LIVE at 508-645-0100. AFTER CLICKING ON THE HIGHLIGHTED LINK, GO DIRECTLY TO AFRONERD RADIO!!!
or This link below.....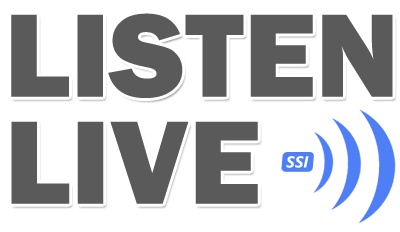 Also, Afronerd Radio's podcast format can be heard via BTalk 100 Pandora, Spotify and, IHeartRadio....more formats to follow!