Afronerd Radio can now be heard LIVE courtesy of Apple Music/Itunes
*Click link to 10.03.21 Afronerd Radio broadcast
Don't worry citizens, The Grindhouse returns today and it's going to be alright! Welcome to the umpteenth edition of Afronerd Radio's Grindhouse, airing this Sunday at 6 p.m. eastern on the BTalk 100 internet broadcasting platform. Listen to your highly-favored AFROnerdist hosts unpack their thoughts concerning the following topics: the return of Milestone Media forges ahead with the latest issue of Reginal Hudlin's Icon & Rocket: Season One. And this issue answers the question, what would happen if a Black ubermensch decided to eradicate crime on a global scale? The crew shares their thoughts...; Sony's Venom 2 debuted this weekend and it appears that it's off to a great start considering the purported 90M post-pandemic box office takedown; the fan-favorite defunct Marvel Netflix series, Daredevil, appears to be gearing up for a revival with much of the same cast still at play but will the gritty show be a correct fit for the family-friendly Disney+ streaming channel?: we finally get a chance to discuss some the upcoming video games featuring prominent black male and female protagonists/antagonists like Vampire: The Masquerade and Deathloop:
Because it is news...let's banter about The R. Kelly tragedy...briefly (it is what it is); and then there's sports news. instead of adults, now we have children spewing racist taunts at Black soccer players; and what about that recent Brandon Brown NASCAR win that turned into an anti-President Joe Biden event? I thought politics wasn't supposed to be a part of sports? Black Panther returns with a new #1 issue and scribe, noted screenwriter, John Ridley:
And as excited as Dburt is to see someone of Ridley's status writing this new iteration of Panther, he does beg to ask, when will marvel employ an African (distinct from FBA) writer to craft a Wakandan tale? And lastly, Dburt tripped over Ms. Bohemian Soul's "HGTV" style YouTube tiny home channel and, he "begs to ask AGAIN"...shouldn't we have our own Black culture home living universe and/or presence?
One thing that Dburt is doing (finally) is investing in cryptocurrency, courtesy of Roundlyx. We would implore our followers to investigate, discern and then explore by using our referral code: afro-87A4BF
Call us LIVE at 508-645-0100. AFTER CLICKING ON THE HIGHLIGHTED LINK, GO DIRECTLY TO AFRONERD RADIO!!!
or This link below.....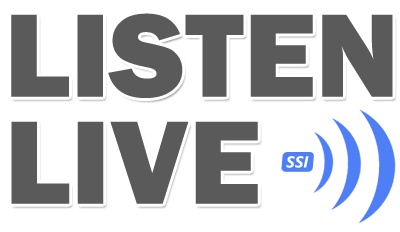 Also, Afronerd Radio's podcast format can be heard via BTalk 100 Pandora, Spotify and, IHeartRadio....more formats to follow!