Afronerd Radio can now be heard LIVE courtesy of Apple Music/Itunes
Salutations, cornbread, and crumpets, to our longtime Afronerd Radio supporters! It's that time AGAIN! Check out the latest waxings from a new installment of Afronerd Radio's Grindhouse broadcast-airing every Sunday at 6 p.m. eastern, courtesy of the BTalk 100 cyber-radio platform. Join your AFROnerdist hosts as they traverse this week's issue laden terrain with the following topics: unbeknownst to many readers of DC's premiere issue of the Nubia and The Amazons comic, there's a new Amazon on the block and she is being touted as the first "Trans-Amazon" being introduced into Wonder Woman canon. We have our thoughts; it appears every one to two decades there is a fatal and oftentimes, accidental shooting on a movie set. This time such a tragedy occurred during the filming of actor, Alec Baldwin's latest Netflix film, Rust, resulting in the death of budding filmmaker, Halyna Hutchins; hat tip to frequent guest and Afronerd Radio supporter, Sergio Mims for hipping us to a racially groundbreaking one season TV Western called The Outcasts. Dburt checked out two episodes and he gives his impressions:
We must get to a story that we have kept on the back burner for a few shows. The crew delves into a fascinating story concerning a Yale University portrait that may seem innocuous but it clearly is not. Researchers are trying to determine the identity of an enslaved African child depicted in the aforementioned picture that also contains many of Yale's founders.


And if time permits, we will also address Marvel's Adam Warlock casting choice, Dburt's discovery of the Tokyo Revengers anime series, Milestone Media may be crafting its own Justice League analogue; Screenrant.com asserts that there is one thing that the MCU has failed to translate from comic to live-action, and a new Netflix Vampire flick entitled Night Teeth.
One thing that Dburt is doing (finally) is investing in cryptocurrency, courtesy of Roundlyx. We would implore our followers to investigate, discern and then explore by using our referral code: afro-87A4BF
Call us LIVE at 508-645-0100. AFTER CLICKING ON THE HIGHLIGHTED LINK, GO DIRECTLY TO AFRONERD RADIO!!!
or This link below.....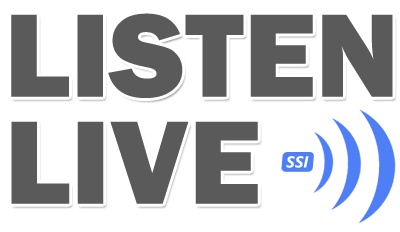 Also, Afronerd Radio's podcast format can be heard via BTalk 100 Pandora, Spotify and, IHeartRadio....more formats to follow!