Afronerd Radio can now be heard LIVE courtesy of Apple Music/Itunes
There's a lot to discuss and very little time to do it, citizens! Listen to a new installment from Afronerd Radio's Mid Week in Review show airing every Wednesday at 8 p.m. eastern on BTalk 100. Your technologically (Wakandan) advanced AFROnerdist hosts will wax about the following (mid) weekly subject matter: a new comic just hit the scene this week, entitled Black Panther: Legends, and it appears to shed some light on T'Challa's youth and backstory. Nevertheless, we will give you our impressions; in more comic book news, another hero, this time the scion of Clark Kent is "coming out" as LGBTQ and, as expected, the announcement has led to a great deal of controversy-even stern words from Superman, himself, Dean Cain;
Our thoughts about former Raiders coach, Jon Gruden's decades-old emails showcasing racist, homophobic and misogynistic remarks done on a corporate level. He has since been ousted but is this just par for the course?; Marvel "Cosmic" moves one step forward with the recent announcement that actor, Will Poulter (Detroit, The Revenant), is slated to portray the long-waited Adam Warlock in the next Guardians of the Galaxy movie; and something that is definitely worthy of analysis, hip hop legends, Big Daddy Kane and KRS-1 will be the next set of music icons to do a "faceoff" in the next Verzuz battle; More fallout from Netflix' Dave Chappelle special. Netflix continues to support Chappelle, despite allegations of his special being labeled "transphobic." Now Netflix trans employees are purportedly staging a walkout protesting the special; legendary director, Ridley Scott isn't thinking highly of the proposed Alien TV series; Lastly, our thoughts about Captain Kirk aka William Shatner making history by becoming the oldest person to travel into space.
Oh and then there's the new Blumhouse trailer for The Black Phone....whoa. And Dburt definitely has to take a look at Squid Game on Netflix (beating Bridgerton.....for that distinction, alone)
One thing that Dburt is doing (finally) is investing in cryptocurrency, courtesy of Roundlyx. We would implore our followers to investigate, discern and then explore by using our referral code: afro-87A4BF
Call us LIVE at 508-645-0100. AFTER CLICKING ON THE HIGHLIGHTED LINK, GO DIRECTLY TO AFRONERD RADIO!!!
or This link below.....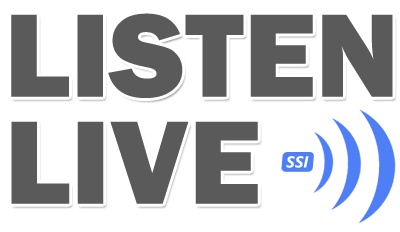 Also, Afronerd Radio's podcast format can be heard via BTalk 100 Pandora, Spotify and, IHeartRadio....more formats to follow!