Afronerd Radio can now be heard LIVE courtesy of Apple Music/Itunes
Time definitely is not guaranteed, folks! I'm often reminded of the Prince 1999 lyric-"2000 zero zero party over oops out of time" during these trying, truncated and communicable diseased times. Anyway...let's jump to it! Listen to a new installment of Afronerd Radio's Grindhouse broadcast airing every Sunday at 6 p.m. eastern on the BTalk 100 internet radio platform. Your gamma irradiated AFROnerdist hosts will be highlighting the following issues: whelp, we didn't see this coming-it seems that the WB are getting ready to release an animated version of the 1968 George Romero horror classic, Night of the Living Dead. Take a peak at this trailer:
We will finally give our impressions of the recently released third season of Titans (formerly part of the DC Universe streaming service) now being shown on HBO Max ; another Black male maturing hip hop artist passes prematurely-Bay Area legend Steve "Zumbi" Gaines of Zion I dies at 49:
It appears that T'challa has to save the Avengers from themselves once again but this time it's in virtual/video game form. More details are getting revealed about the forthcoming War of Wakanda DLC for the Marvel's Avengers VG; Apparently, Legendary Entertainment will be producing a My Hero Academia anime to live action translation and they have director Shinsuke Sato on board and making his English-language debut; is Stephen Amell really coming back for another season of the CW's Arrow after it was cancelled 2 seasons ago?; More information is coming out about Hulu's upcoming graphic novel to streaming series, Y: The Last Man and as expected the '02 comic must be updated to pivot toward today's sensibilities concerning gender and identity; Lastly, predictions are coming in for the highly anticipated Marvel film, Shang-Chi and the Legend of the Ten Rings and may fall below expectations. And then there's Disney CEO, Bob Chapek's use of the term "experiment" to describe Shang's theatrical release strategy (versus the simultaneous streaming option). We give our thoughts.
One thing that Dburt is doing (finally) is investing in cryptocurrency, courtesy of Roundlyx. We would implore our followers to investigate, discern and then explore by using our referral code: afro-87A4BF
Call us LIVE at 508-645-0100. AFTER CLICKING ON THE HIGHLIGHTED LINK, GO DIRECTLY TO AFRONERD RADIO!!!
or This link below.....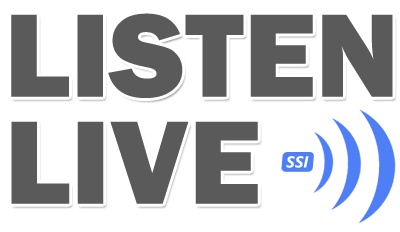 Also, Afronerd Radio's podcast format can be heard via BTalk 100 Pandora, Spotify and, IHeartRadio....more formats to follow!