Afronerd Radio can now be heard LIVE courtesy of Apple Music/Itunes
Hey, folks! Let's just get into it after our brief preemption for the Easter break. Welcome to the latest installment of Afronerd Radio's Mid Week in Review airing each and every Wednesday at 8 p.m. eastern on the BTalk 100 internet broadcasting platform. Join your cosmic-engineered/Afronerdist hosts as they decipher this (mid) week's topics: well, we almost forgot that there was another Marvel movie slated for release after Doctor Strange and the Multiverse of Madness but Thor: Love and Thunder DEFINITELY stirred the cinematic pot quite a bit with a new trailer:
Recent reports on the Discovery and WarnerMedia merger are asserting that the newly-aligned executives are looking to overhaul DC Entertainment, including finding someone to fulfill a role similar to Marvel's Kevin Feige; and speaking of WarnerMedia, their upcoming "multi-universal" Flash film may be in jeopardy due to their star, Ezra Miller, purportedly getting into violent altercations and subsequent arrests-we have our thoughts; Moon Knight , episode 4 from Disney plus was released earlier today and again, we give you our impressions; A recent Mediaite piece highlights a report that the African-American mayor of Livingston, TN, Curtis Hayes, has proclaimed April to be Confederate History Month and many onlookers are scratching their heads in bewilderment; Dburt tripped over another interesting anime series, Spy x Family:
There is, a new funk music anthology graphic novel series, by The Time drummer, Jellybean Johnson and FairSquare Comics, entitled, We Can Funk,
And lastly, our thoughts concerning growing criticisms of the Showtime series, The First Lady, and specifically, Academy Award-winning actress, Viola Davis' portrayal of former FLOTUS, Michelle Obama. Something appears "off." But we will discuss..
One thing that Dburt is doing (finally) is investing in cryptocurrency, courtesy of Roundlyx. We would implore our followers to investigate, discern and then explore by using our referral code: afro-87A4BF
Call us LIVE at 508-645-0100. AFTER CLICKING ON THE HIGHLIGHTED LINK, GO DIRECTLY TO AFRONERD RADIO!!!
or This link below.....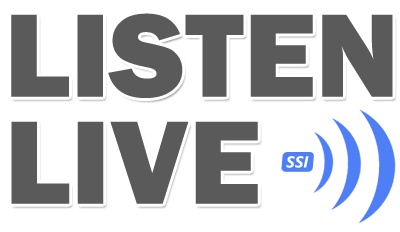 Also, Afronerd Radio's podcast format can be heard via BTalk 100 Pandora, Spotify, and, IHeartRadio....more formats to follow!