We're off to the Yuletide races, folks! Happy Holidays and welcome to another fascinating episode of Afronerd Radio's Grindhouse broadcast-airing this Sunday at 6pm eastern on the BTalk 100 platform. Listen to your "friendly neighborhood cyber radio hosts" as they unravel the following mysteries: thanks to a hat tip from Afronerd Radio supporter, Sergio Mims-we decided to do a "deep dive" into past black themed (or actor lead) sci-fi/superhero movies (Brother From Another Planet, Blankman, Blade) that helped (or hurt) the current explosion of genre black films like Black Panther; Warner Media announced that they are moving their entire slate of 2021 theatrical films to their HBO Max streaming service in tandem with theaters as the COVID crisis continues; Black Panther actress, Letitia Wright (Shuri) found herself receiving internet backlash for her sharing of an anti-vaccine video on Twitter; noted graphic novelist and friend of the show, David Walker, continues to move onward and upward with the announcement that his (and Brian Michael Bendis) IP, Naomi is in development as a CW TV series; Oh and it doesn't hurt that filmmaker, Ava Duvernay is working on the adaptation;
Google has some 'splaining to do in the wake of the firing of black scientist and AI ethicist, Timnit Gebru purportedly over her questioning of the company's diversity protocols...hmm-maybe it's just a coincidence (ha..); Dburt is enthused about Crunchyroll's new Mesoamerica themed animated series, Onyx Equinox; TheMarySue.com reports that the TV ratings system, Nielsen affirms that diversity is strongest streaming and genre television (and Dburt asks how does that connect to inclusion in ownership?); oh yeah....one of Afronerd Radio's favorite series, Warrior just finished its 2nd season with no third season announcement as Cinemax is closing their doors for HBO Max; Is DC's Plastic Man finally getting a film translation or is there a gender bend with the casting? ; and in more HBO Max news, is the burgeoning streaming service going to develop international adaptations of their DC heroes for varied global territories? And lastly, one has to ask-how do you confuse former President Barack Obama with a caricature of a rapper (all done in blackface, of course)?....just pose your questions to Russian television (just wow):



Alistair Coleman (@alistaircoleman) November 30, 2020
Call us LIVE at 508-645-0100. AFTER CLICKING ON THE HIGHLIGHTED LINK, GO DIRECTLY TO
AFRONERD RADIO
!!!
or This link below.....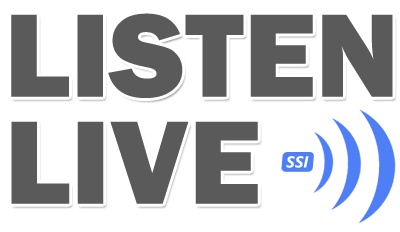 Also Afronerd Radio's podcast format can be heard via Pandora, Spotify and IHeartRadio....more formats to follow!