Afronerd Radio can now be heard LIVE courtesy of Apple Music/Itunes
Greetings, loyal AFROnerd citzenry! Let's just get to it, shall we? Listen to the latest installment of Afronerd Radio's Grindhouse show, airing every Sunday at 6 p.m. eastern on the BTalk 100 internet broadcasting platform. Join your highly favored AFROnerdist hosts, as they unpack and muse about the following topics: burgeoning journalist (Fusion, Medium, HuffPost), content creator, and founder of the online digital news and information site, Context Media Group stops by to discuss his formative years, career, growing online impact and the need for independent Black men's media; the highly-anticipated Marvel superteam movie, The Eternals, premiered this weekend and is poised for a 70M box office return despite mixed reviews-we give you our first impressions; popular rapper, Travis Scott (or his concert promoters) is in a whole heap of legal trouble due to his Astroworld concert that caused a crowd surge resulting in the death of 8 people and numerous injuries; hip-hop artist and popular Spotify podcaster, Joe Budden purportedly "came out" in mid-conversation during his show but many believe that it's a trolling tactic to prove a point about ones alleged and crafted self-identity being used for social (media) currency:
The idea of unionization in the comic book industry has been a wedge issue between creators as "independent contractors" versus the corporate overlords. Well, what happened with Image Comics employees and their Comic Book Workers United union effort is (shocker!) being rejected by the third most popular CB printing entity; the soon to be released Justice League Queer (JLQ) is a one-shot comic which is an outgrowth of DC's Pride series this past June but the question remains, can we see a similar focus on Black heroes or is John Ridley's The Other History of the DC Universe sufficient? Dburt asked this question previously.....will we ever see a like-minded mainstream naming and/or cultural emphasis on Black heroes (culminating in a group or superteam?). And lastly, could NYC become a crypto/bitcoin hub, and is the recent NFT.NYC 4-day event dubbed "Crypto Coachella evidence of that assertion?
One thing that Dburt is doing (finally) is investing in cryptocurrency, courtesy of Roundlyx. We would implore our followers to investigate, discern and then explore by using our referral code: afro-87A4BF
Call us LIVE at 508-645-0100. AFTER CLICKING ON THE HIGHLIGHTED LINK, GO DIRECTLY TO AFRONERD RADIO!!!
or This link below.....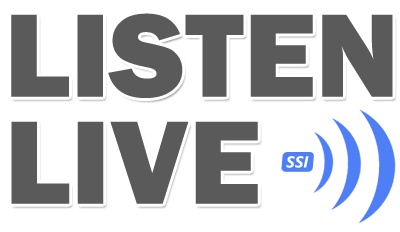 Also, Afronerd Radio's podcast format can be heard via BTalk 100 Pandora, Spotify and, IHeartRadio....more formats to follow!