Afronerd Radio can now be heard LIVE courtesy of Apple Music/Itunes
Let's get to it, people! The longstanding Archimedes quote-"The shortest distance between two points is a straight line" remains as constant as well.....a straight line. Pull up a seat and listen to the latest musings of Afronerd Radio's Grindhouse broadcast airing every Sunday at 6 p.m. eastern on BTalk 100. The topics up for grabs thiS week are as follows: more news is coming out concerning the BTS production of Wakanda Forever, the sequel to the 2018 blockbuster, The Black Panther. If it's not speculation about Shuri actress, Letitia Wright, then it's the recent rumor that the actor who portrayed M'Baku, Winston Duke, might be donning the Panther mantle. Let's discuss.; the animated translation of the Blade Runner franchise, Blade Runner: Black Lotus, made its debut this weekend and we give our impressions;






Whelp...the revelations that came out of Disney Plus Day are like a 90s Puff Dady song, "Can't Stop, Won't Stop"....and we'll wax about the reveals, especially, She-Hulk.

Burgeoning Toronto rapper, Pressa, who is also of Filipino and Jamaican extraction, made some pretty ignorant and untoward comments about Black Americans not having a culture or knowing "what island they come from." Ladies and gentlemen, apparently ignorance really is bliss... And the Dave Chappelle saga continues with the postponement of his alma mater's (The Duke Ellington School of the Arts), fundraiser due to Ellington students taking umbrage with the allegedly "anti-Trans" remarks from the comedian's Closer standup special; legendary filmmaker, Ridley Scott (Gladiator, Blade Runner, Alien, Prometheus) joins a growing list of powerful directors that have outward disdain for superhero films; And lastly, Image Comics upcoming New Masters graphic novel series has garnered Dburt's interest, especially its "West Africa versus Alien colonizers" theme.
One thing that Dburt is doing (finally) is investing in cryptocurrency, courtesy of Roundlyx. We would implore our followers to investigate, discern and then explore by using our referral code: afro-87A4BF
Call us LIVE at 508-645-0100. AFTER CLICKING ON THE HIGHLIGHTED LINK, GO DIRECTLY TO AFRONERD RADIO!!!
or This link below.....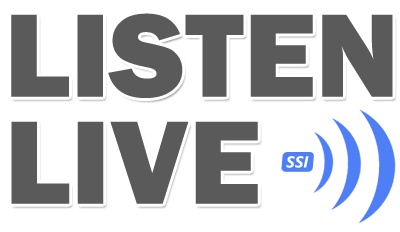 Also, Afronerd Radio's podcast format can be heard via BTalk 100 Pandora, Spotify and, IHeartRadio....more formats to follow!