Afronerd Radio can now be heard LIVE courtesy of Apple Music/Itunes
Time constraints and still time constraints! Like a Nike ad, let's just do it! Welcome to the latest edition of Afronerd Radio's Mid Week in Review broadcast airing this and every Wednesday at 8 p.m. eastern, courtesy of BTalk 100. Listen to your "Khonshu possessed" AFROnerdist hosts as they unravel the following topics: we spoke about the highly-anticipated Disney plus Moon Knight series teaser trailer during the last broadcast but a more fully pact video was just released and we have our thoughts:
And is it just kismet that Moon Knight is slated for release in the same month (March '22) of another nocturnal superhero IP, The Batman?; more on the Boba Fett series episodes 3 and 4 and is it true that the reviews and audience engagement are tanking?; the wagons are continuing to circle around filmmaker, Joss Whedon's career, although he is rebutting some of the attacks. And then there's his "arch-nemesis," actor, Ray Fisher with his ongoing remarks; the trailer for The Boys animated spinoff series, Diabolical just hit the cyberverse:
Black Feminist, columnist, and culture critic, Jamilah Lemieux caused a bit of a stir last week with her Vanity Fair piece, asserting that Black males are not the most victimized among other protected classes....some are perceiving her writing to be misandric toward males of a darker hue; legendary hip-hop artist and frontman for the iconic "Strong Island" rap act, Public Enemy is heading to PBS with a new documentary series entitled, The Story of Hip-Hop ; Is there really a bill being promoted by Florida Governor, Ron Desantis purporting to ban Whites from feeling "discomfort" when race is discussed in schools or business training programs? Really?; lastly, Dburt has a rant concerning Dr. King in the wake of this past MLK Day and Schomburg Center's (Harlem, NYC) virtual Black Comic Book Festival also held this past weekend.
One thing that Dburt is doing (finally) is investing in cryptocurrency, courtesy of Roundlyx. We would implore our followers to investigate, discern and then explore by using our referral code: afro-87A4BF
Call us LIVE at 508-645-0100. AFTER CLICKING ON THE HIGHLIGHTED LINK, GO DIRECTLY TO AFRONERD RADIO!!!
or This link below.....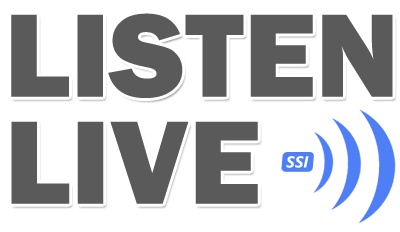 Also, Afronerd Radio's podcast format can be heard via BTalk 100 Pandora, Spotify and, IHeartRadio....more formats to follow!