Afronerd Radio can now be heard LIVE courtesy of Apple Music/Itunes
Time is everything, so let's just get to the festivities, shall we? Happy Holidays and welcome to another spectacular episode of Afronerd Radio's Mid Week in Review-airing this and every Wednesday at 8 p.m. eastern on the BTalk 100 cyber-broadcasting network. Listen to your gamma-irradiated AFROnerdist hosts as they decipher the following issue-laden codes: one of our favorite events returns in this post-pandemic world....the 10th annual Black Comic Book Festival to be held at the esteemed Schomburg Center for Research in Black Culture. We will discuss some of the scheduled appearances as well as our expectations for Blerdom in '22; Disney+'s Hawkeye series is almost coming to a season finale and we have some thoughts about today's episode (#5th out of 6) and its feverish revelations for the rest of the MCU; didn't we just speak about NASCAR's popular Black racer, Bubba Wallace? Well, a new trailer for a documentary centering on a debunked racial incident has raised the ire of many on GOP twitter;
in the wake of actor, Daniel Craig's departure from the James Bond franchise, word has it that producers might make the next installment to feature a "non-binary" (huh?) version of the super spy; a medical student's illustration of a Black fetus has caused not only a stir but a much-needed evaluation of an apparent dearth of minority representation in medical textbooks and diagrams;
Reviews are starting to come in "hot and heavy" for the third installment of MCU Spider-man franchise, No Way Home scheduled for release this upcoming weekend; the #RecastTchalla campaign gathers more steam with Chadwick Boseman's brother, Derrick Boseman calling for his late sibling's character to be recast; and if time permits, we must speak on the recent selling of James Brown estate for reportedly 90 million.
Oh, and we MUST discuss legendary actress, Michelle Yeoh's new Everything Everywhere All At Once trailer:
One thing that Dburt is doing (finally) is investing in cryptocurrency, courtesy of Roundlyx. We would implore our followers to investigate, discern and then explore by using our referral code: afro-87A4BF
Call us LIVE at 508-645-0100. AFTER CLICKING ON THE HIGHLIGHTED LINK, GO DIRECTLY TO AFRONERD RADIO!!!
or This link below.....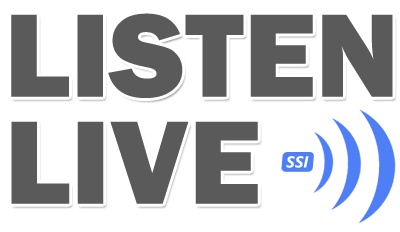 Also, Afronerd Radio's podcast format can be heard via BTalk 100 Pandora, Spotify and, IHeartRadio....more formats to follow!