Afronerd Radio can now be heard LIVE courtesy of Apple Music/Itunes
The opening salvo for this week's show is simply......can Black men endure? Alas, another Black man who had an indelible cultural impact, passes from our mortal plane-musician/music journalist, Greg Tate. Let's just jump into it as we always do, shall we? Check out the latest installment of the Afronerd Radio "steam engine" better known as our Mid Week in Review airing this (and every) Wednesday at 8 p.m. eastern on the BTalk 100 cyber-broadcasting platform. Join your "sensational" AFROnerdist hosts as they wax the night fantastic concerning these varied topics: the aforementioned and untimely death of journalist and Black Rock Coalition co-founder, Greg Tate. The crew discusses his career and cultural significance within the landscape of Black music; Dburt ponders the importance, underestimation, and failure to economically compensate the "black voice" in pop culture and media:
More thoughts about how the MCU will incorporate and address the canonical "mutant struggle" in forthcoming franchise films and streaming IPs; some folks are none too pleased concerning the race and gender tropes being shown in Amazon's new Harlem streaming series and this puts the writer, Tracy Oliver in the crosshairs:
This is absolut BS and would never happen in a barbershop. Just more effed up writing to make black men look like savages. #Harlem #HarlemOnPrime #amazonprime pic.twitter.com/IaerbNZupg

— JDogg (@JDiezelFitness) December 7, 2021
And lastly, if time constraints permit, we will try to squeeze in: She-Hulk's back to "retro" look showcased in Avengers #50; legendary comic creator, George Perez' grave health prognosis; Disney+'s Hawkeye show, episode 4 and Miles Morales' apparent use of hair texturizer has triggered some fans (no joke).
2018 || 2022 pic.twitter.com/8jtn860kBx

— best of miles morales (@comfortmorales) December 5, 2021
One thing that Dburt is doing (finally) is investing in cryptocurrency, courtesy of Roundlyx. We would implore our followers to investigate, discern and then explore by using our referral code: afro-87A4BF
Call us LIVE at 508-645-0100. AFTER CLICKING ON THE HIGHLIGHTED LINK, GO DIRECTLY TO AFRONERD RADIO!!!
or This link below.....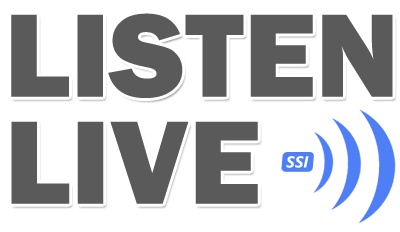 Also, Afronerd Radio's podcast format can be heard via BTalk 100 Pandora, Spotify and, IHeartRadio....more formats to follow!