Happy Holidays to our longstanding and loyal Afronerd Radio listenership! Let's just get right to it, shall we? Welcome to the latest edition of Afronerd Radio's Grindhouse show, airing this (and every) Sunday at 6 p.m. eastern on the BTalk 100 cyber broadcasting platform. Listen to your "immortal" AFROnerdist hosts rhapsodize on the following topics: the other Spider-man (there are so many)..ahem, the one that has a penchant for Jordans, Miles Morales, is getting his second closeup, thanks to a new teaser trailer for 2022's Spider-Man: Across The Spider-Verse (Part One):
Black Conservative pundit and professional provocateur, Candace Owens, is back at it again with more performative vitriol asserting that "Black Americans are the most murderous group in America".....and so the clown show begins:
Dburt, as usual, somewhat "tripped" over an oft-looked over but important factoid denoting that there were at least 12 Black scientists involved in the making of America's first atomic bomb famously dubbed the Manhattan Project. One has to ask why isn't this better known?; a recent report exposed a type of virtual reality blackface involving white actors portraying Black characters in VR diversity training simulations (ahem...the irony!); TheRoot.com article highlighting a recent documentary about jazz-pop saxophonist, Kenny G reignites the debate about the artist's cultural relevance; what is that we're hearing about critics only being allowed to see only 40 minutes of the upcoming Spider-man: No Way Home film for fear of spoilers....we have some theories; And lastly, if time permits, there;s new revelations from the new printing of the Avengers #50 comic (slimmer She-Hulk), a Red Guardian MCU streaming series and a new book entitled Black Ivy: A Revolt in Style, showcasing bespoke Black men during the Civil Rights/Pro-Black eras who used style as an extension of protest and defiance.
Afronerd Radio can now be heard LIVE courtesy of Apple Music/Itunes
One thing that Dburt is doing (finally) is investing in cryptocurrency, courtesy of Roundlyx. We would implore our followers to investigate, discern and then explore by using our referral code: afro-87A4BF
Call us LIVE at 508-645-0100. AFTER CLICKING ON THE HIGHLIGHTED LINK, GO DIRECTLY TO AFRONERD RADIO!!!
or This link below.....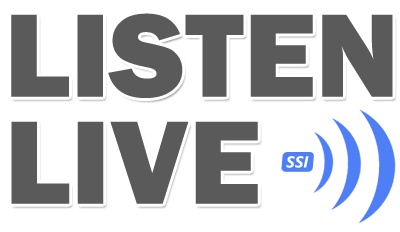 Also, Afronerd Radio's podcast format can be heard via BTalk 100 Pandora, Spotify and, IHeartRadio....more formats to follow!